About Studio
At Nefertiti, we believe that no matter your age, we all have the right to healthy skin and to feel beautiful. Nobody better represents our ethos than the Egyptian queen, Nefertiti, whose name directly translates as 'The Beautiful Woman has Come'.  A transcendent symbol of classic and natural beauty, she is the perfect muse to inspire us in the work we do and in the service that we provide for our clients.
Our Mission
We know that no relationship can be built without trust. That's why we use an honest and holistic approach in delivering personalised and quality skincare and beauty solutions that we know work.
Inspired by the classic and timeless beauty of our muse, queen Nefertiti, our expert team carry out effective and first-rate treatments with precision. Restoring both vitality and confidence within our clients is what we do best.
How We Work / Our Ethos
We take client confidentiality seriously. We understand that skin and beauty treatments are personal to each client and that is why we ensure that all of our services, from consultation to treatments, are carried out with discretion.
Occasionally a client may desire a treatment that we feel is potentially unsafe for them or unsuitable to meet their needs. In these rare cases, we reserve the right to politely decline to treat them. We do so with the client's best interests in mind. It matters to us that you receive not only the correct treatment for your skin but the one that aligns most with your overall wellbeing.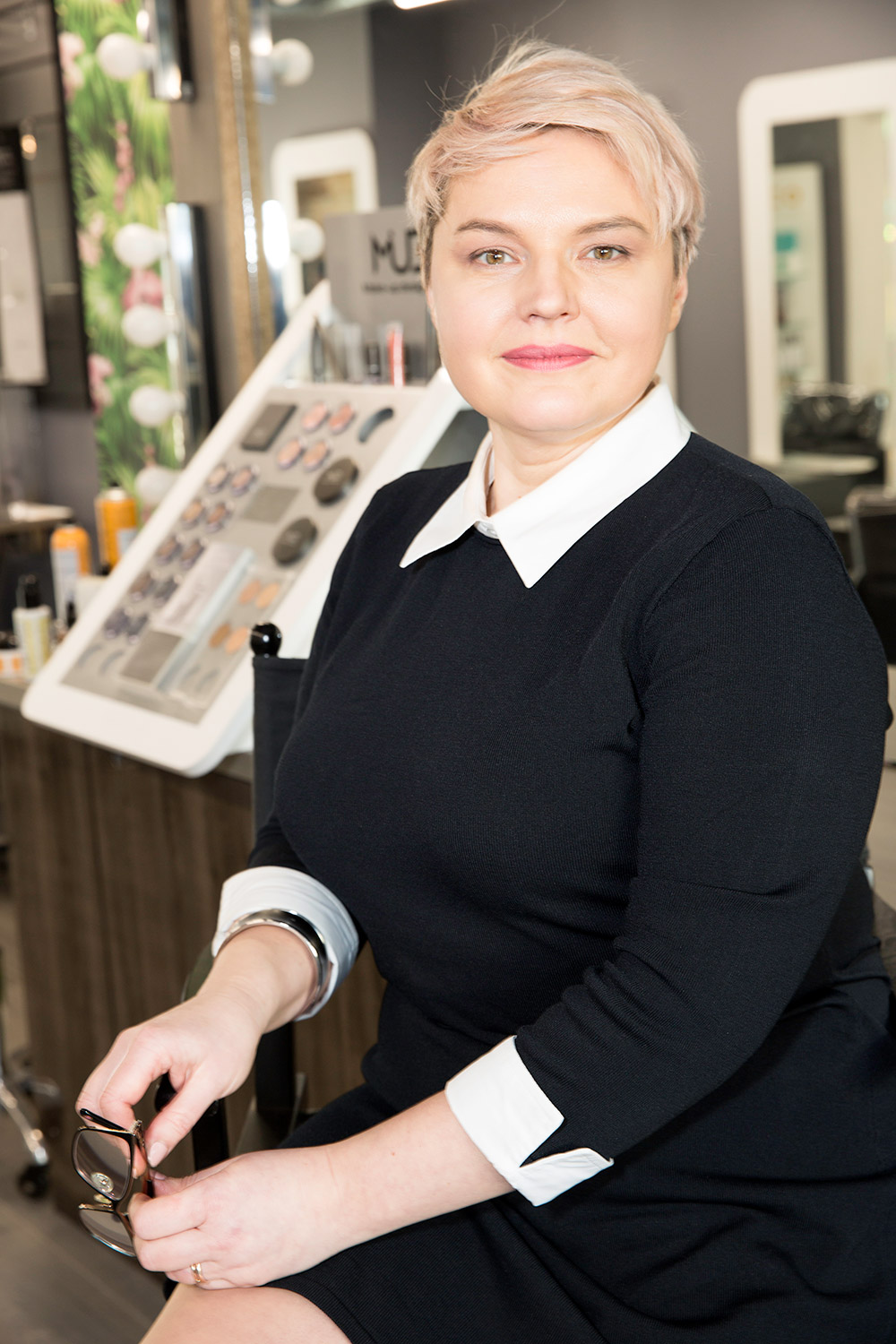 Luba Baskin
Luba Baskin founded Nefertiti in 2017. A qualified aesthetician and beautician, her passion for personalised skincare and beauty treatments is longstanding and is what inspired her to open her own studio. Luba understands that when she treats a client, she doesn't just give them a peel or a facial - she gives them confidence.
Along with an ardent love for her craft, the real reward for her is seeing the often emotional reactions from clients when they see the final results of their treatments. She takes her work seriously and in the ever-evolving cosmetics industry, her constant training ensures that she stays up to date with the latest developments and treatments in skincare.
Always ensuring to deliver the most suitable and effective treatments to meet each client's individual needs, her talent and expertise are evident in the glowing results that she consistently delivers for them.
Ayna Corr
Ayna is a qualified beauty therapist whose passion for beauty has led her from nurturing her skills aboard the spas of 5-star luxurious cruise-liners, to carrying out deluxe treatments for our clients here at Nefertiti.
As in line with our ethos, integrity lies at the heart of Ayna's work. For her, beauty equals health and she truly understands the nourishing power that can be found in anything from a restorative manicure to a healing massage. Client satisfaction is her goal and her fulfilment comes from seeing their faces light up after receiving a transformative treatment.
A perfectionist who aims to provide the health-promoting results for clients that they deserve, Ayna's goal is to make her clients feel as good on the inside as they look on the outside - to her, that is the gift of beauty.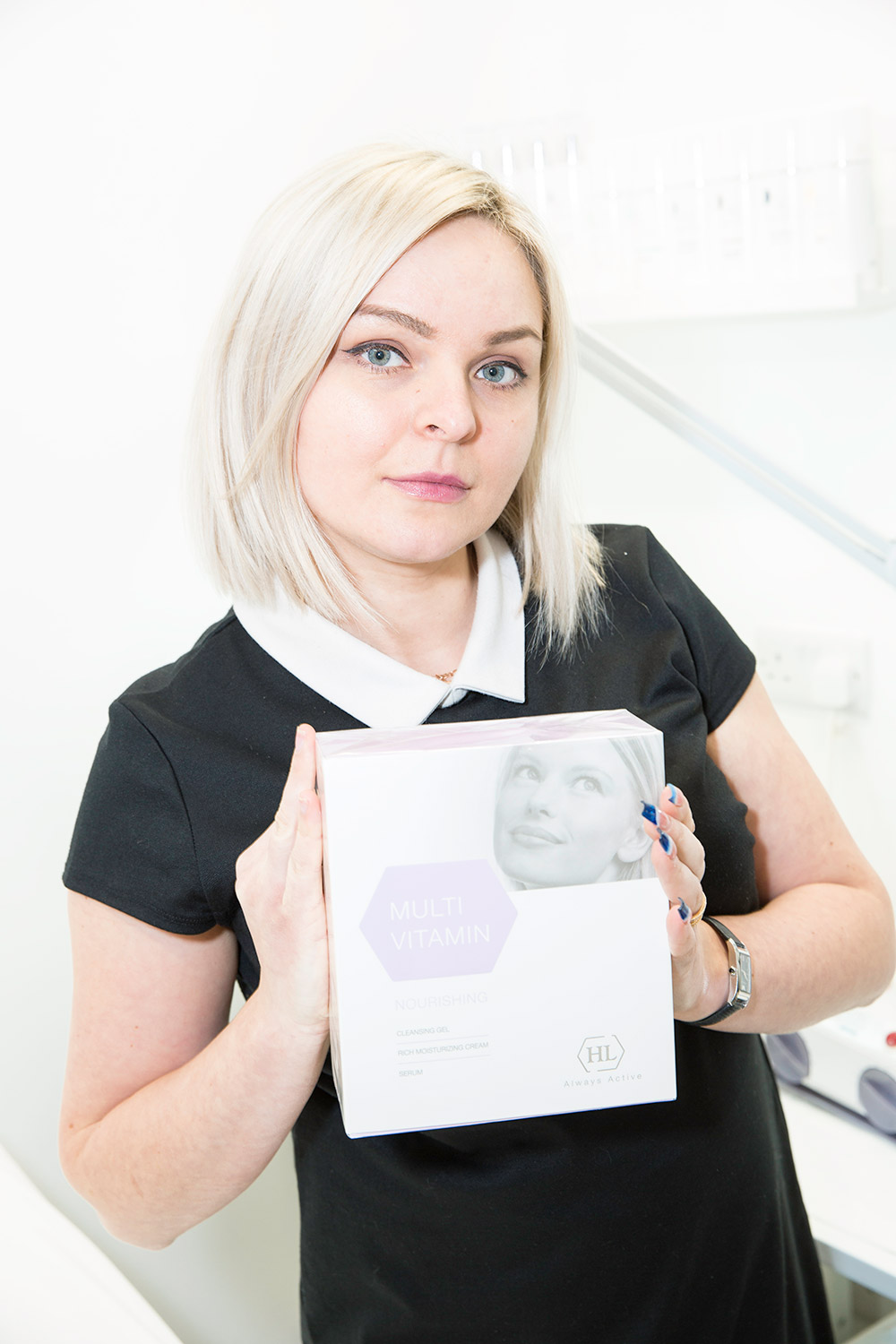 What our customers say about us
Niamh Shaw
11 months ago via Google
I was immediately impressed with Luba's professional nature and the testimonials/gallery for microblading on her website. She takes extreme care to manage expectations, especially for...
Laura Cullen
a year ago via Google
I 100% cannot recommend this place enough! The waxing I got here was honestly better than any I've gotten anywhere else and Ayna paid such...
Michelle O' Brien
2 months ago via Google
Luba is fantastic 👏
Паша Бузов
a year ago via Google
Great place for skincare. They do so many things there and they are always able to advise what would suit skin best! Best beauty salon...
Orla McKey
2 years ago via Google
This was my first chemical peel, I was a bit nervous. The therapist put me at ease and was very understanding. I even got a...